Hi everyone!
My name is Ryan, but a lot of people refer to me as "moto". I am the new owner of a Thorp T-18 project, N85FT. I wanted to introduce myself and share the few photos I have of it at the moment.
This is how I found it, stored in a barn/hangar for the last 20 years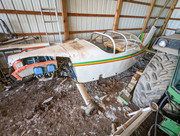 Here it is after I got it back to my hangar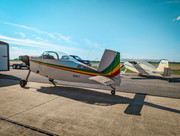 And finally it is all cleaned up and somewhat organized back in my hangar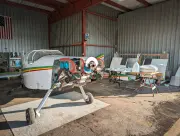 There's a decent amount of work to do, but it's a solid airplane. Luckily I live in central Illinois (hmm, might be the first time I've considered myself lucky to live here), and I am close to Dave Read and Tim Mason. I immediately conned them into coming up to check out the airplane and tell me if I had made a mistake, or if I did good. They thankfully approved of the project, so now I just need to get to work! I'm sure I will have a million questions going forward, so hopefully you all can bear with me.
I run a small youtube channel where I will document the whole process. Stop by if you want, and I'll post links here as I get videos up.
http://www.youtube.com/motoflightguy